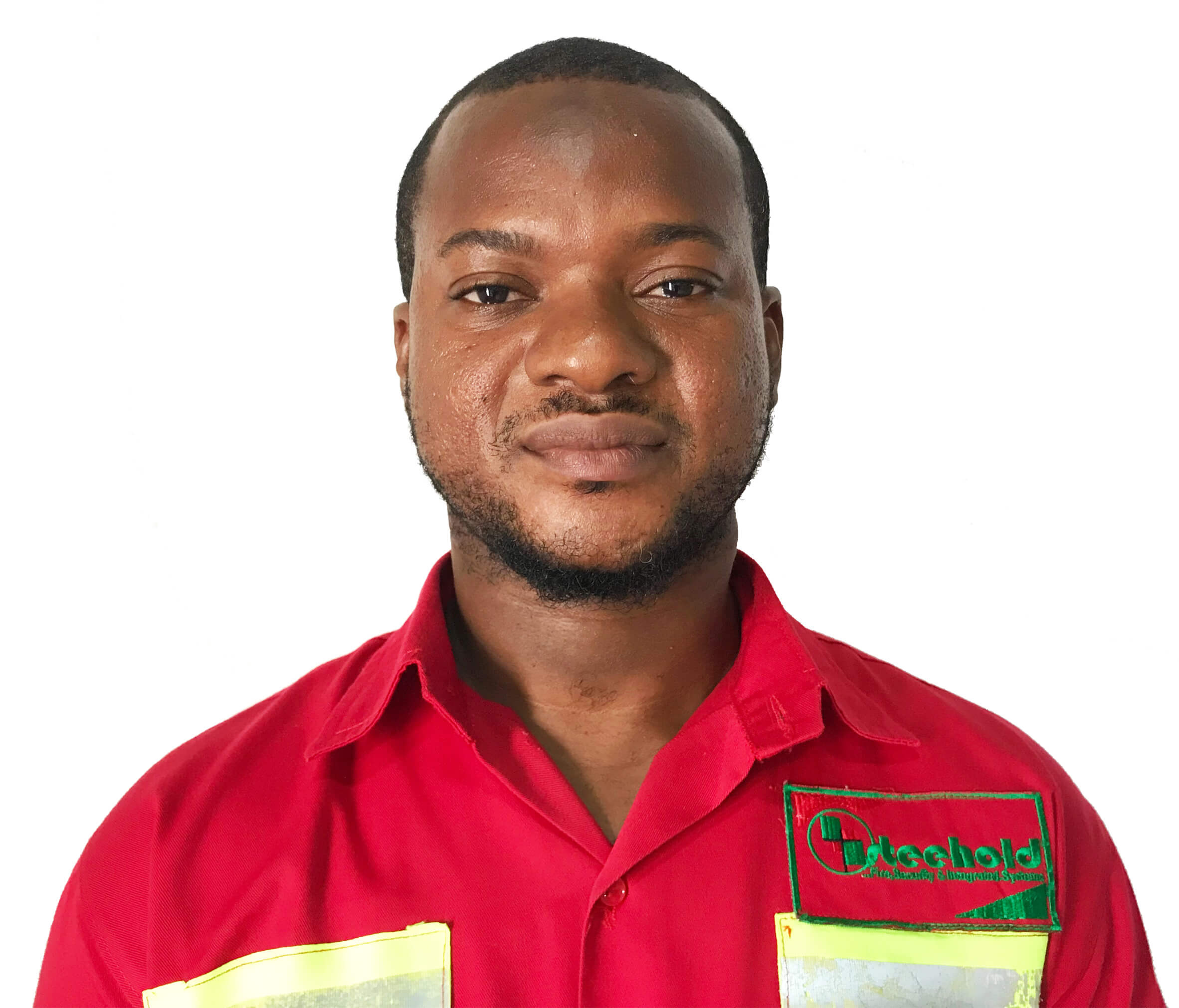 Health And Safety Management
Haneef Sam Keelson has an HND in Electrical/Electronics Engineering from the Takoradi Polytechnic, now known as Takoradi Technical University, Takoradi, Ghana. He has under-gone courses in Fire Systems by the Fire Detection Installers Association (FDIA), South Africa and currently doing a Professional Safety Course with OSHAssociation, UK. He is a registered member of OSHAssociation, UK, Ghana region and an active member of the Ghana Fire Protection Service Providers' Association (GFPSPA).
Haneef has about 11 years post graduate working experience, having worked with Creative Resources Studio, Ahmed Andoh Electricals, Boye Electricals and Ghana Education Service and finally Steehold Company Limited, playing diverse roles in each organisation, he developed skills in Training/Mentoring, Research and Safety mainly through seminars and internal training.
Haneef joined the management team of Steehold with a wealth of experience in the field of Health and Safety, which is a key component in what we do at Steehold. As a group Man-ager in charge of Health and Safety, Haneef is responsible for developing and implement-ing all operational controls, HSE policies and also reviewing HSE policies for our clients. Haneef under takes periodic safety checks on all fleet equipment's and also interfaces with clients in addressing all HSE related issues.
---
244-729-828
Call us today!
Office Hours
Monday-Friday: 7 AM to 4PM
Email Address
haneef.keelson@steehold.com