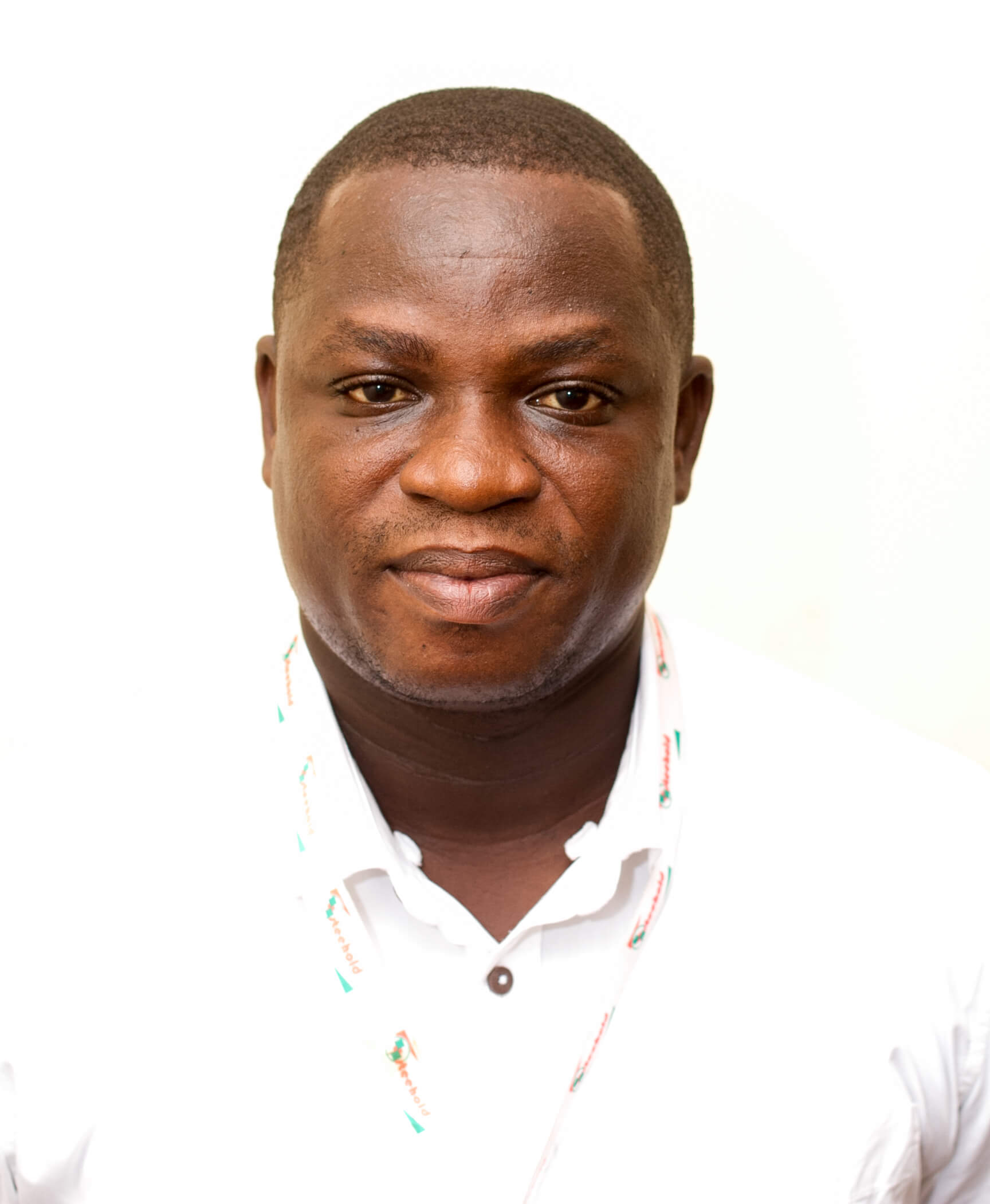 General Manager
As an experienced Finance officer and Project Manager, Ismaela has vast knowledge and experience in both the private and public sectors of Ghana and a host of other African countries with an ardent interest in the mining and construction, hospitality and Services sector. He has experience in planning, controlling and supervising a wide range of projects.
Ismaela Kwaku Aryeetey has a Bachelor Degree in commerce from The University of Cape Coast, Ghana. He is also an active member of the Institute of chartered accountants ,Ghana.
With over 9 years experience as a finance and a project manager , he has a track record of achieving organisational objectives with an in depth understanding of internal controls, cashflow management, Financial reporting as operations management covering areas such as implementations and evaluations..
Ismaela started his career as an account officer at The Ghana Ports and Harbours Authori-ty. And as an account officer with The Ghana Ports and Harbours Authority, he was re-sponsible for payroll, preparation of vessel prefunding bills and payables in certain occas-sions.
As a finance manager, Ismaela contributed immensely in the restructuring and financial stability of companies like and Hotel De Hilda, St Georges Equipment Limited and other private enterprises and still acts as a consultant to some of them. One such organization was Hotel De Hilda where he oversaw the overall financial activities implementing internal control reforms and accounting procedures to forestall revenue leakages and improve prof-itability.
In the field of Project Management, Ismaela coordinated and supervised the installation of fire suppression systems at Goldfields Ghana Limited in Tarkwa and Damang. Other simi-lar projects were commissioned for Anglogold Ashanti (Guinea, Ghana and Mali) just to mention a few.
Ismaela is currently pursuing an MBA in Project Management and Leadership with the Robert Kennedy College in Zurich.
Ismaela joins the management team of Steehold with a rich background of experience spanning over 9 years in multidiscipline fields of operations. As the group operations manager, he oversees the day-to-day operations of the group. This entails liaising with all operators, mechanics, field engineers and clients of Steehold
---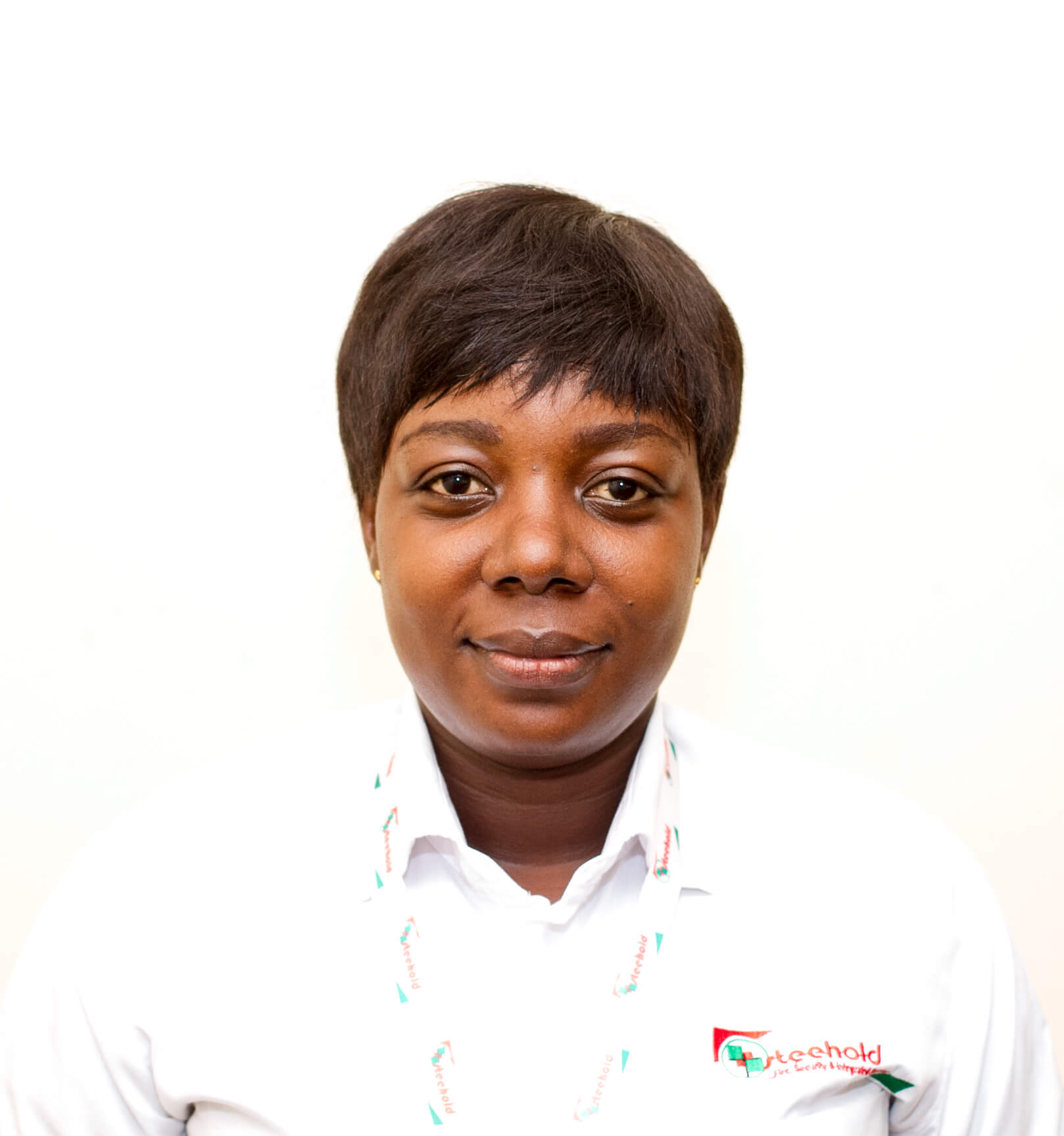 H.R Manager
Florence Donkor has a B.A degree in Linguistics and Political Science from the University of Ghana (U.G). As a trained HR practitioner, her experience covers employee recruitment and retention, staff development, mediation, conflict resolution, benefits and compensation, HR records management, HR policies development and legal compliance.
Florence has demonstrated success in negotiating win-win compromises, developing team building programs, and writing personnel manuals, corporate policies, job descriptions and management reports.
A fully qualified HR practitioner with over 7 years work experience after her University education, she worked with Myroc Food Processing Company in Tema as a Human Resource Officer. She later joined Consult Project and Engineering Ltd Tema, an Electrical and Civil Engineering company as an Administrator. After two years of work with Consult Project Ltd., Florence joined Steehold.
Florence joins the management team of Steehold with a rich background of expe-rience spanning over 7 years in multi-discipline fields of operations. As the group HR manager, she oversees the day-to-day HR operations of the group. This entails liaising with all operators, mechanics, field engineers and clients of Steehold.
---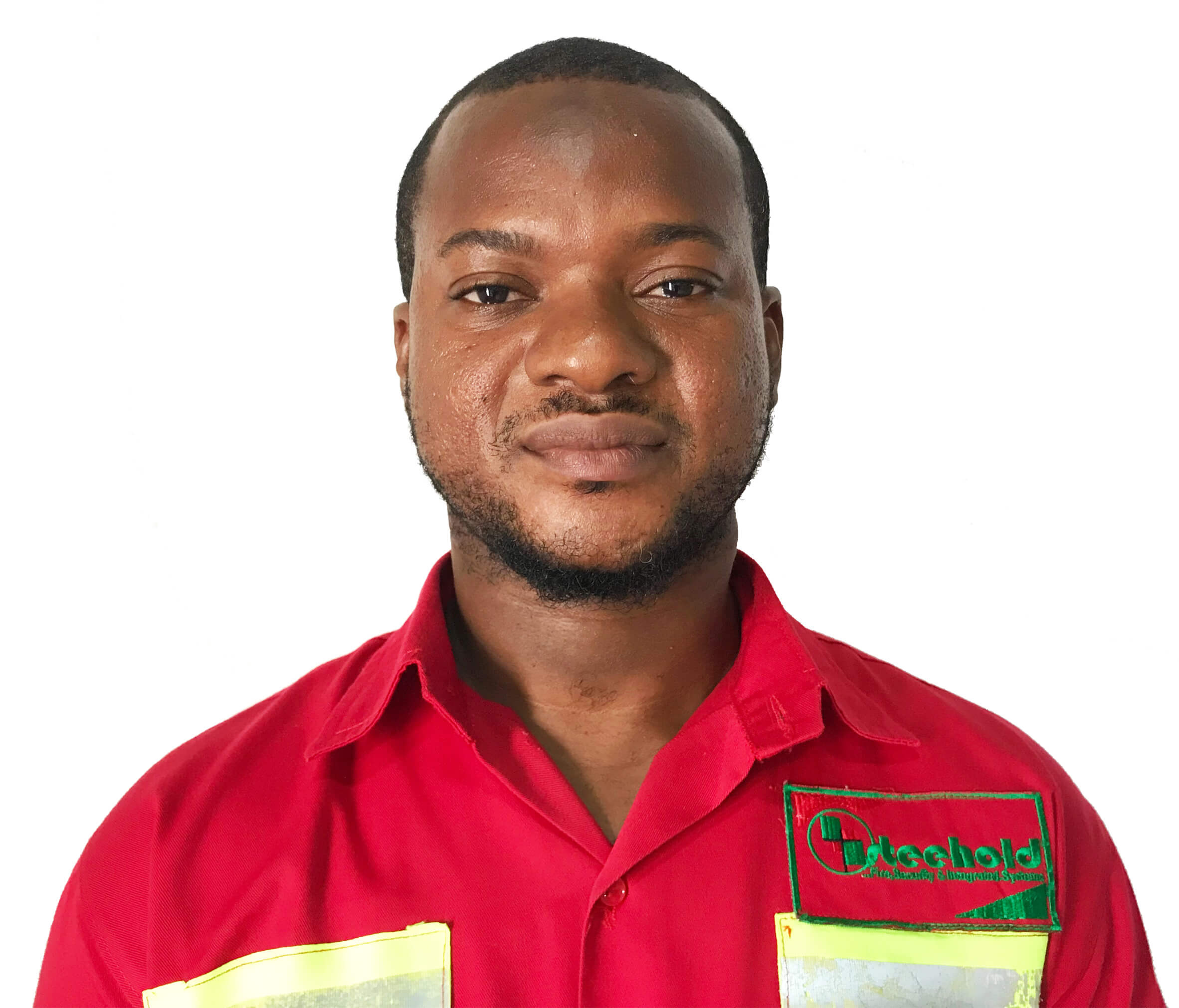 Health And Safety Management
Haneef Sam Keelson has an HND in Electrical/Electronics Engineering from the Takoradi Polytechnic, now known as Takoradi Technical University, Takoradi, Ghana. He has under-gone courses in Fire Systems by the Fire Detection Installers Association (FDIA), South Africa and currently doing a Professional Safety Course with OSHAssociation, UK. He is a registered member of OSHAssociation, UK, Ghana region and an active member of the Ghana Fire Protection Service Providers' Association (GFPSPA).
Haneef has about 11 years post graduate working experience, having worked with Creative Resources Studio, Ahmed Andoh Electricals, Boye Electricals and Ghana Education Service and finally Steehold Company Limited, playing diverse roles in each organisation, he developed skills in Training/Mentoring, Research and Safety mainly through seminars and internal training.
Haneef joined the management team of Steehold with a wealth of experience in the field of Health and Safety, which is a key component in what we do at Steehold. As a group Man-ager in charge of Health and Safety, Haneef is responsible for developing and implement-ing all operational controls, HSE policies and also reviewing HSE policies for our clients. Haneef under takes periodic safety checks on all fleet equipment's and also interfaces with clients in addressing all HSE related issues.
---