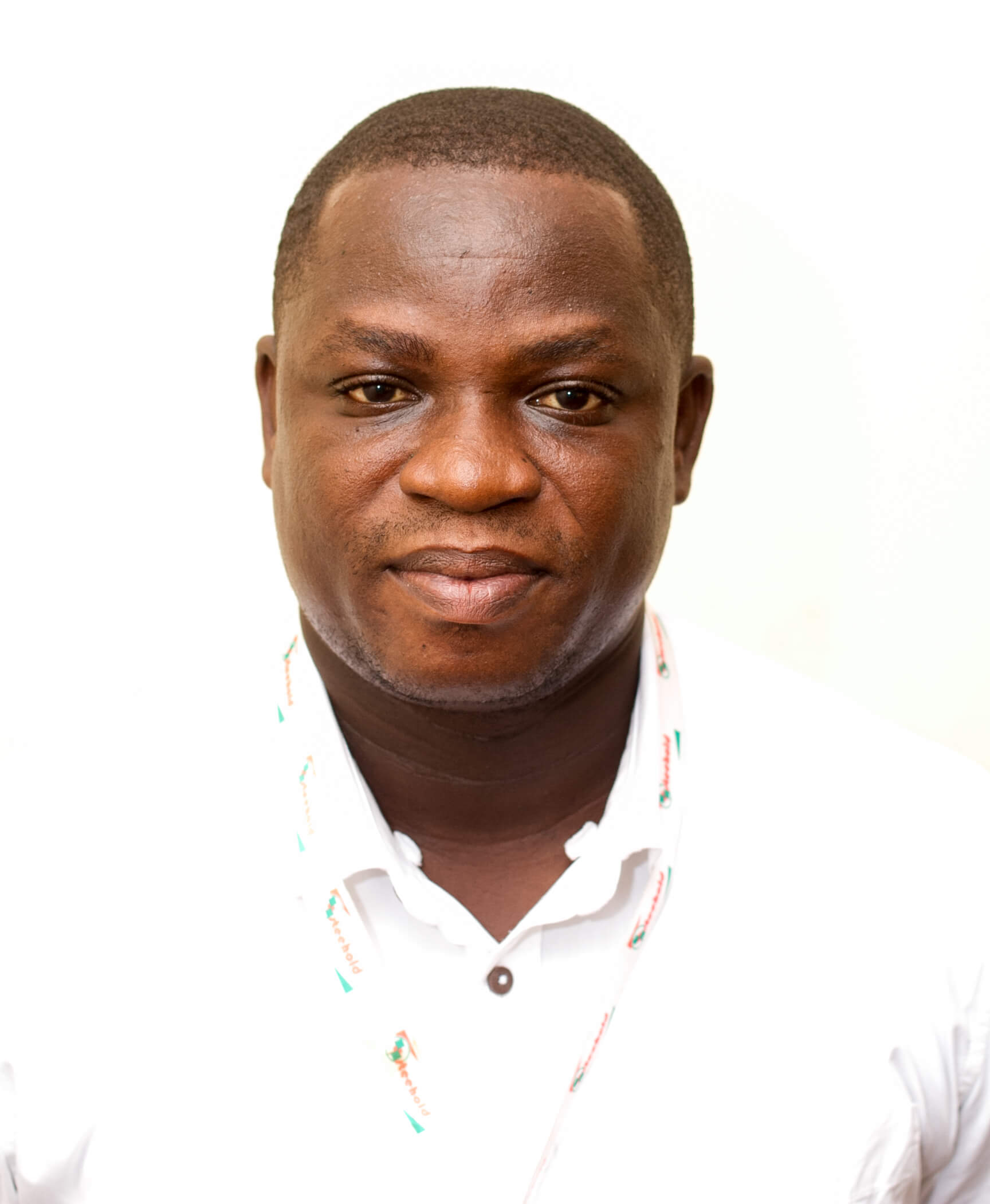 General Manager
As an experienced Finance officer and Project Manager, Ismaela has vast knowledge and experience in both the private and public sectors of Ghana and a host of other African countries with an ardent interest in the mining and construction, hospitality and Services sector. He has experience in planning, controlling and supervising a wide range of projects.
Ismaela Kwaku Aryeetey has a Bachelor Degree in commerce from The University of Cape Coast, Ghana. He is also an active member of the Institute of chartered accountants ,Ghana.
With over 9 years experience as a finance and a project manager , he has a track record of achieving organisational objectives with an in depth understanding of internal controls, cashflow management, Financial reporting as operations management covering areas such as implementations and evaluations..
Ismaela started his career as an account officer at The Ghana Ports and Harbours Authori-ty. And as an account officer with The Ghana Ports and Harbours Authority, he was re-sponsible for payroll, preparation of vessel prefunding bills and payables in certain occas-sions.
As a finance manager, Ismaela contributed immensely in the restructuring and financial stability of companies like and Hotel De Hilda, St Georges Equipment Limited and other private enterprises and still acts as a consultant to some of them. One such organization was Hotel De Hilda where he oversaw the overall financial activities implementing internal control reforms and accounting procedures to forestall revenue leakages and improve prof-itability.
In the field of Project Management, Ismaela coordinated and supervised the installation of fire suppression systems at Goldfields Ghana Limited in Tarkwa and Damang. Other simi-lar projects were commissioned for Anglogold Ashanti (Guinea, Ghana and Mali) just to mention a few.
Ismaela is currently pursuing an MBA in Project Management and Leadership with the Robert Kennedy College in Zurich.
Ismaela joins the management team of Steehold with a rich background of experience spanning over 9 years in multidiscipline fields of operations. As the group operations manager, he oversees the day-to-day operations of the group. This entails liaising with all operators, mechanics, field engineers and clients of Steehold
---
244-729-828
Call us today!
Office Hours
Monday-Friday: 7 AM to 4PM
Email Address
Ishmaela.aryeety@steehold.com